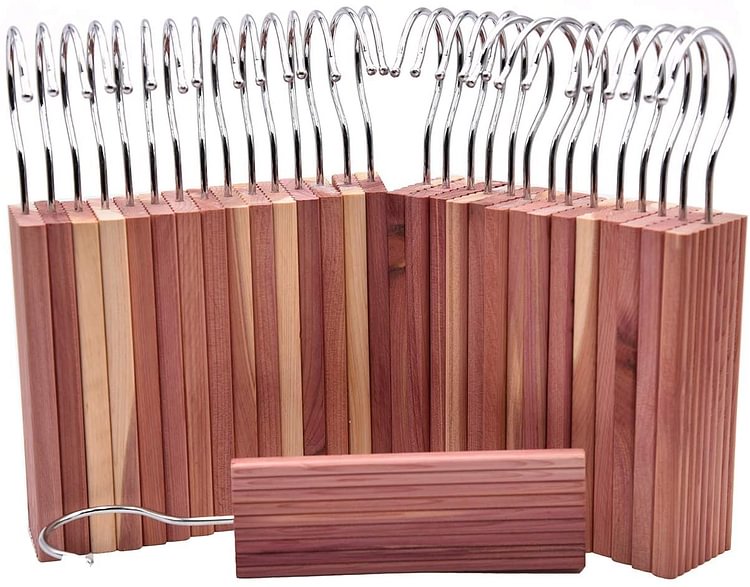 100% USA Aromatic eastern red cedar wood hangups

Naturally and safely clothes moth repellent, prevent from silverfish and keep away other bugs, protection your storing clothing
Safe for kids and pets
Long lasting 4-6 months and refresh the cedar fragrance sanding the cedarwood surface with sandpaper
Perfect for closets, drawers, lockers, pantry, cupboard, shoe rack, and storage chests bins and other storage spaces, best works for enclosed spaces in home
Total 30 Pack
The Eastern Red Cedar that we use is sustainably grown in the Arkansas and Missouri Ozarks and, as with any of our aromatic cedar products, Wahdawn Cedar products absorb moisture, deodorize with cedar's fresh scent and help repel moths and other insects. It's the right choice for your closet and storage areas.
The blocks, hang-ups and sachets are bigger and better than ever and we've added an 30-pack of all-purpose planks that you'll discover have many uses in your home, office and car.