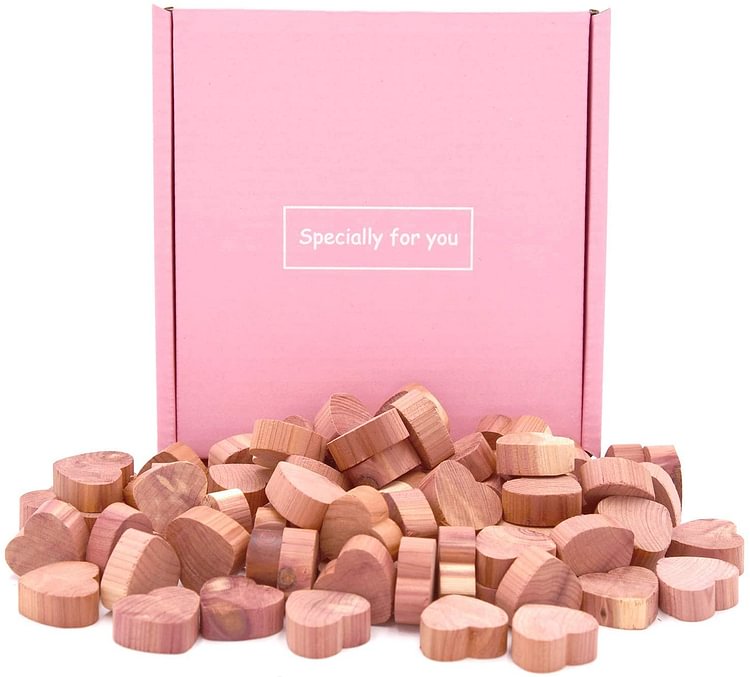 Made of 100% United States Natural Eastern Red Cedar Wood
Naturally and safely keep moth away protection storing clothing. closets and drawer fresh scent.
Absorb moisture against mildew.
Only keep your clothes smelling fresh and won't leave odor to garment.
Could use for shoe stinky absorb balls or for pets bed.
Each hearts blocks approx 2cm size.
When you WAHDAWN our aromatic cedar blocks in your wardrobe closet, dresser drawers and storage containers or even in your work out bag, you will experience a natural fresh cedar aroma. For years, the world has known the value of natural red cedar to freshen, protect and preserve your clothing and fine keepsake linens. All Cedar Essence products made of 100% aromatic red cedar grown in Missouri from renewable eco-friendly renewable forests.